Our Commitment
COMMITMENT TO TOTAL QUALITY AND RELIABILITY
[Top]
At PAG-ASA STEEL, quality is a way of life. All members of our team uphold the company's commitment to provide reliable products and excellent service.
Certified under ISO-9001:2015 (Quality Management Systems), we regularly sample, test, and analyze our products to ensure that only materials of superior quality consistently reach our customers. Moreover, we conscientiously adhere to pertinent quality standards and apply the use of appropriate technology. Our workforce is involved in sustaining this commitment to quality through adherence to the established quality management system, as well as by keeping updated on technological changes, market developments, and customer feedback.
Furthermore, we interact closely with our customers to ensure that we address and satisfy their present and future product and service needs. From the planning to implementation stages of a project, we partner with our clients to ensure that their requirements for product specifications and delivery are met.

ENVIRONMENT AND SAFETY
[Top]
Certified under ISO 45001:2018 (Occupational Health and Safety Management Systems), we are committed to continuous improvement in making our workplace safer and better for employees.
Certified under ISO-14001:2015 (Environmental Management Systems), we also understand the importance of protecting our environment. We constantly monitor our consumption of energy and materials to reduce waste and minimize our environmental impact.
We are a consistent recipient of the Don Emilio Abello Award for Energy Efficiency given by the Department of Energy every year to outstanding companies who have implemented energy efficiency and conservation programs to achieve substantial savings in their energy consumption.
We are one of the partner companies of the Philippine Industrial Energy Efficiency Project, an undertaking by the United Nations Industrial Development Organization (UNIDO) in conjunction with the Global Environmental Facility (GEF), Department of Trade and Industry (DTI), and the Department of Energy (DOE). The program aims to make industrial operations more energy efficient, reliable, and competitive, in support of the country's priority development goals.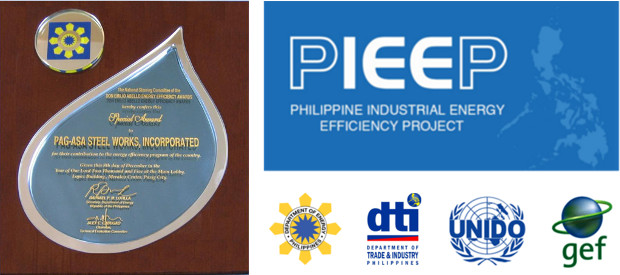 PAG-ASA STEEL set up the first fully automatic rolling mill in the Philippines, utilizing cutting edge technology from Japan. Today, we continue to source the best equipment and raw materials from global partners, enabling us to offer the best quality to our customers at the right time and right cost.
We pioneered the production of PNS Grade 415 / ASTM Grade 60 high-strength bars in the Philippines. This high-grade steel was a cornerstone in the country's leap to high-rise buildings and skyscrapers.
We are the only mill in the country today that has been pre-qualified by the US Nuclear Regulatory Commission.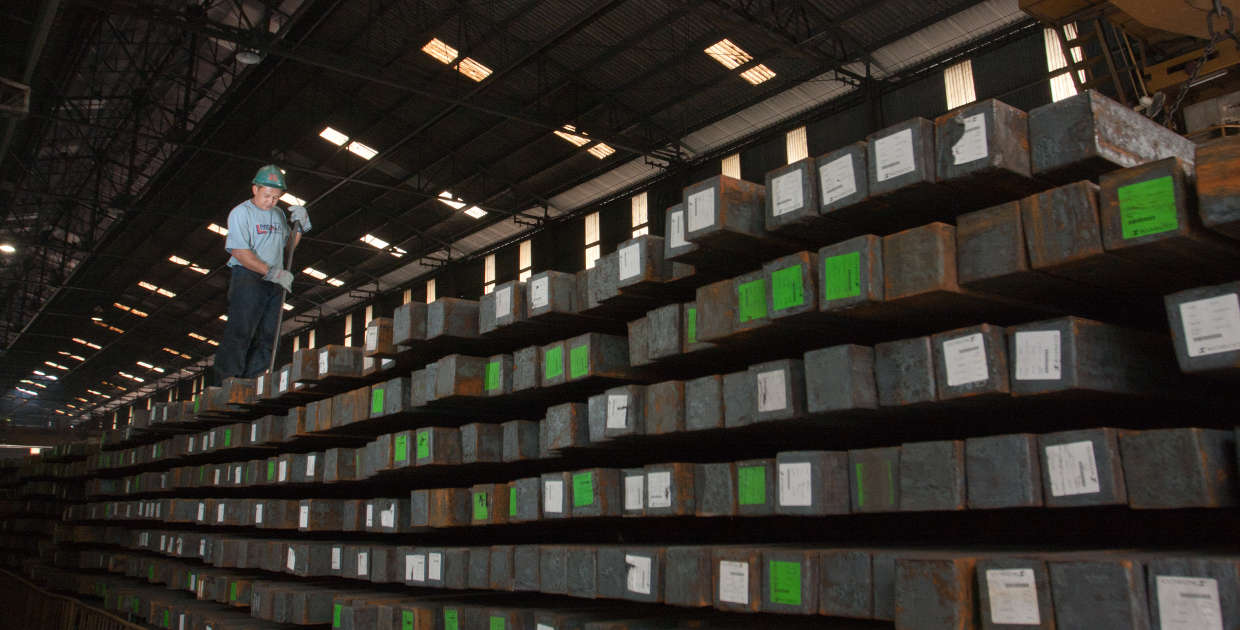 As an industry leader, PAG-ASA STEEL champions standards and high quality. We strongly support quality development and related programs as a pioneering member of the Philippine Steel and Rolling Mills Association (PSRMA), Philippine Constructors Association (PCA), Philippine Iron and Steel Institute (PISI), and in our involvement in the Southeast Asian Iron and Steel Institute (SEAISI).
Our logo is your assurance of quality, trustworthiness, and adherence to product standards. More than just steel, our product is about reliability and your peace of mind.