Campus Recruiting
Opportunities are available all year-round for promising students looking for on-the-job training or apprenticeships.
We provide a professional learning environment for students to complement their classroom experiences. Interns will be assigned mentors and asked to complete at least one comprehensive research study or improvement project as part of their program.
Interns who excel may be shortlisted for full-time positions and extended job offers upon graduation.
Graduating students are also welcome to apply for our full-time entry-level positions, including Cadet Engineers or Management Trainees under our leadership development program.
This program allows fresh graduates to explore a variety of roles in our core operations, rotating through at least four of the following functions:
Quality Assurance
Production
Maintenance
Supply Chain Management
Marketing & Sales
Information Technology
Human Resources
Finance
Cadet Engineers and Management Trainees who complete the rotation program may then progress to one of two career paths within the company, the technical or supervisory track.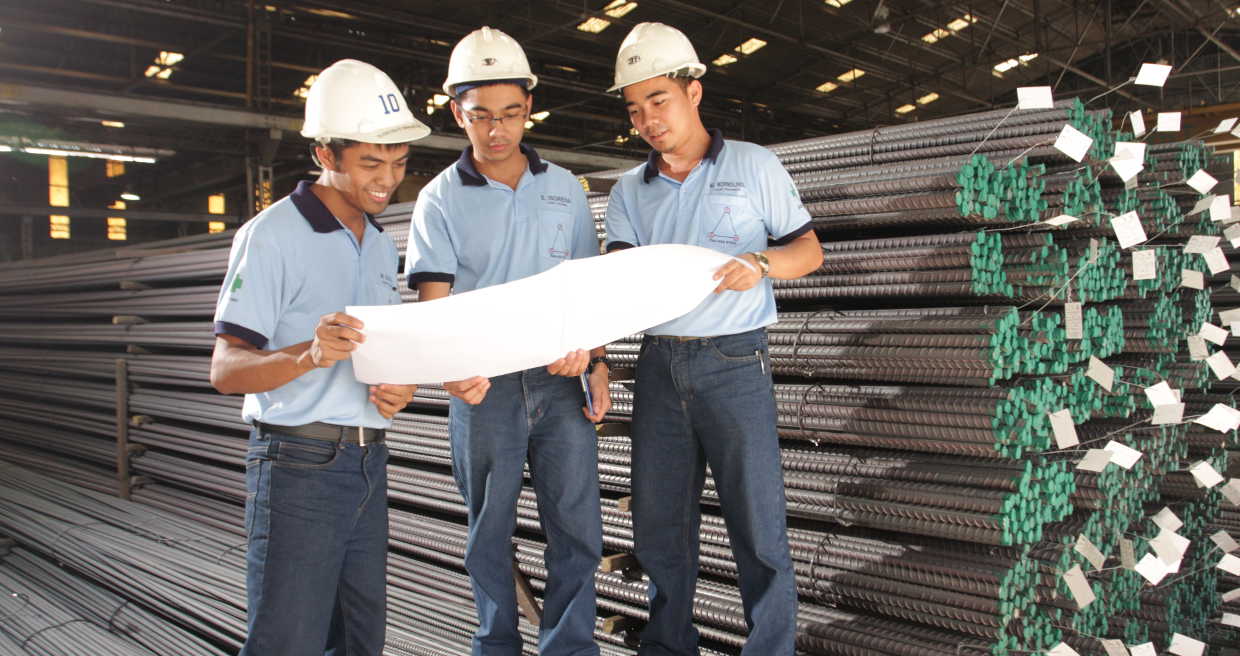 CAREER FAIR SCHEDULE
[Top]
We regularly participate in job fairs and other events at our partner institutions.
To request up-to-date information on our campus recruiting schedule and find out when we will be visiting your campus, please email us at careers@pagasasteel.com .
We are looking forward to meeting you!
Pag-asa Steel welcomes individuals from a variety of backgrounds. Our homegrown talent work alongside professionals who have joined us from industries as diverse as manufacturing, advertising, banking, consulting, mining, pharmaceuticals, and semiconductors.
Our employees come from schools such as:
Adamson University
Ateneo de Manila University
Bulacan State University
De La Salle University
Don Bosco Technical College
Don Bosco Technical Institute
Eulogio A. Rodriguez Institute of Science and Technology
Far Eastern University
Jose Rizal University
Lyceum of the Philippines University
Manuel L. Quezon University
Mapua Institute of Technology
Meralco Foundation Institute
Mindanao State University
Pamantasan ng Lungsod ng Maynila
Polytechnic University of the Philippines
Rizal Technological University
Saint Louis University
Technological Institute of the Philippines
Technological University of the Philippines
University of Makati
Unibersidad ng Maynila
University of Rizal
University of San Carlos
University of Santo Tomas
University of the East
University of the Philippines
More important than educational background, we look for candidates with the right combination of talent, skills, and attitude, who will uphold Pag-asa Steel's proud tradition of quality service and reliable workmanship.