Working at Pag-asa
Pag-asa Steel's commitment to quality begins with our people. We actively seek to hire the best candidates who:
Share our passion for nation-building
Are competent, self-driven, innovative, and persevering
Are responsible and maintain a strong work ethic
Care about the welfare of the company and their co-workers
Work well in a team and demonstrate leadership
Thrive amid change, challenges, and competition
Share skills and treat each other with mutual respect
Confront issues before they become problems
Appreciate that everyone's contribution is vital
Bring excellence to whatever they do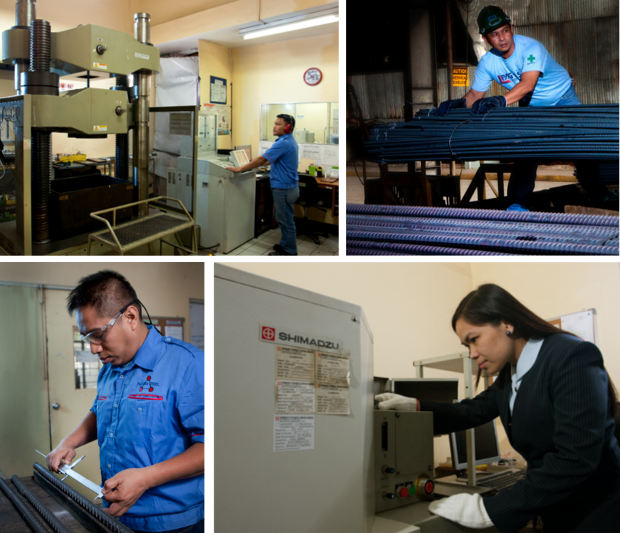 We invest in our people, our greatest asset.
Our training and employee development programs include a mix of on-the-job and formal training, including talks by thought leaders from the academe as well as the public and private sectors. Employees with demonstrated potential are invited to seminars, conferences, and training sessions both local and international.
Our competitive compensation and benefits package includes healthcare, insurance, meal subsidies, sick leave, and vacation leave.
Furthermore, we provide a collaborative environment rooted in strong family values where our people:
Are recognized and rewarded for good performance
Have access to senior leadership and opportunities to lead
Can launch and grow their careers, moving up or laterally across the organization
Actively help shape the trajectory of an established company entering its next phase of growth